What is it and who is it for?
SAP recognizes and appreciates the enormous contribution American military personnel have made to our nation and our world. Our goal is to assist our U.S. military heroes in making a successful transition back to civilian life. That is why SAP has created the Veterans to Work program. As a part of this program, SAP provides scholarships for certification exam fees in S/4 HANA, analytics and data management. ​
St. Michael's Learning Academy (SMLA) is a private, vocational school and is the educational and operational arm of the SAP to Work Program. This unique qualification led SAP and SMLA to form a collaborative private/public partnership to bring the SAP Veterans to Work program to active duty soldiers getting ready to transition from the military to the civilian life.
Our primary population is military (90%) and students referred by the Texas Workforce Commission who are laid off, dislocated or disabled. SMLA provides students with training and certifications in high demand professions including SAP, Project Management, CompTIA, Microsoft, and Lean Six Sigma.
SMLA's Government line of business began in February 2013, at the onset of their approval from the Army to be one of the first Career skills programs at FT. Hood which is today the DOD SkillBridge program formally known as the Army's Career Skills Program part of the soldier for life transition program.
Sessions are offered over the span of 12 weeks (Monday through Thursday), 4 1/2 hours per day or 10 weeks (Tuesday through Friday), 8 hours per day. Classes will be offered in at-a-distance through web seminars.
Weekday 12-Week
(Online - Houston)
Session 1: Oct 10, 2022 – Jan 20, 2023
Weekday 10-Week
(In Person - Ft. Hood)
Session 1: Sep 27, 2022- Dec 6, 2022
Session 2: Jan 10, 2023 – Mar 17, 2023
Session 3: Mar 28, 2023 – Jun 6, 2023
Session 4: Jun 20, 2023 – Aug 29, 2023
Weekday 10-Week
(In person - Ft. Bliss)
Session 2: Oct 4, 2022 - Dec 16, 2022
Session 3: Jan 10, 2023- Mar 2, 2023
Session 4:  Mar 3, 2023- Jun 7, 2023
Session 5: Jun 13, 2023, - Aug 22, 2023
SAP is the most popular member of a family of software known as Enterprise Resource Planning Systems (ERP). At their core, ERPs are complex integrated platforms that combine databases, business processes, business intelligence, user interaction and cross department communications into a concrete centralized system that allows real-time decision making, information gathering and process automation.
SAP helps companies of all sizes and industries run better. From back office to boardroom, warehouse to storefront, desktop to mobile device — SAP empowers people and organizations to work together more efficiently and use business insight more effectively to stay ahead of the competition.
Build a future in any industry by mastering the world's most trusted ERP system.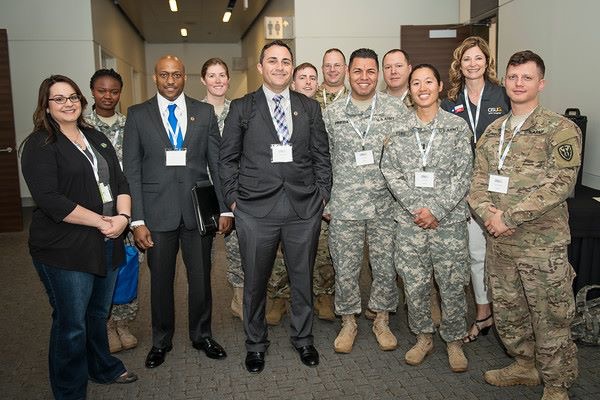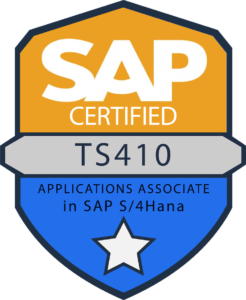 ERPs are designed to act as the central nervous system for any company that chooses to implement them. As such, knowledge in their usage, support, and implementation are key to roles in every corporate functional area.
SAP is the most used and trusted ERP provider – it is estimated that 77 percent of all global transactions come into contact with SAP software.  This makes SAP related experience and certifications some of the most coveted and transferable qualifications.
Refering
SMLA to qualify transitioning soldiers from Fort Hood, Fort Bliss, TACOM in MI, and Fort Polk (coming soon).
SMLA
Soldiers to attend a 10 week full time class that will serve as their new duty station (our classroom).
SAP Program
Soldiers will work on the University Alliance curriculum and have live system access.
Learning
Soldiers will have knowledge of SAP core ERP, HANA & analytics solutions.
Graduation
Soldiers will take certification exams to receive certificate from SAP & SMLA.
Talent
SMLA & SAP will work together in order to find employment for soldiers.
Connect with Veteran's to Work
As a global leader in enterprise application software, SAP started the Veterans to Work program to support the demand for highly qualified and well-trained IT professionals. The SAP Veterans to Work program functions through 4 key partnerships:​

St. Michaels Learning Academy (SMLA)
Provides the training and job placement for the veteran students.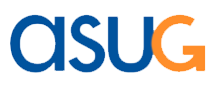 America SAP Users Group (ASUG)​
Provides job placement opportunities and professional networking.

United States Army (Fort Hood, Fort Bliss, Detroit Arsenal and National Guard Headquarters)​
Facilitate the soldiers' availability to receive training while  on active duty.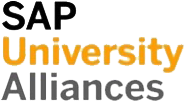 Provides live SAP tenant and SAP curriculum for first time learners which is a part of NextGen Initiative. 
Comprehensive SAP Certification
An all-inclusive SAP training designed for students with any level of experience on SAP. Students are taught a well-rounded, competency-based, hands-on curriculum designed to expose them to every essential SAP knowledge area, and its interlinked business process and functional department.
Students get 100 hours of hands-on lab experience on a live SAP system.
Students are exposed to every SAP user role, from end-user to system administrator.
Students go through the complete SAP life cycle – from configuration and data architecture to end-user GUI interaction and support.
Students learn SAP from a multi-functional and cross-departmental perspective.
Students become proficient in SAP professional language and application terminology.
Students learn to build an SAP-ready resume and prepare for interviews in SAP-centric positions.
This program includes the entire SAP TS410 Exam Prep Bootcamp as the capstone – last 2 weeks – curriculum.
SAP TS410 Exam Prep Bootcamp
An intensive high-level review of SAP TS410 examination concepts devised for experienced SAP users or students preparing for their certification exam. Participants are given an exhaustive refresher on key SAP functionalities and their integration into enterprise business processes.
An SAP designed test preparation curriculum.
Instructors rehash and review every SAP educational unit and then deliver expansive deconstructions of the rationale behind correct test answers.
Includes 1000+ real SAP examination questions and 80+ live exercises.
Our experts provide constant formative assessments to identify foundational weaknesses in the student's knowledge and provide targeted on-the-spot review material and instruction.
Instructors demonstrate proven SAP test-taking strategies.
 
Introduction to ERP Systems
Students will gain a deep understanding of the importance of ERP software and their role in the efficient and profitable day to day operations. The content is taught in the context of essential enterprise business departments such as accounting, project management, asset management, order fulfillment, procurement, warehouse management and human resources.
Make one of our classrooms your new duty station!
Our training sites are conveniently located inside military installations and in major metropolitan areas.
News & Articles About SAPs Veterans to Work
SAP Veterans to Work Program Equips Veterans with the Skills to Succeed in Today's Workforce
What Makes the Strongest Tech-Savvy Workforce Even Better? [VIDEO]
SAP Veteran to Work Program @SAPMentors Call Recap