What is Lean Six Sigma (LSS)?
Lean Six Sigma is a method that relies on a collaborative team effort to improve performance by systematically removing waste and reducing variation. Lean Six Sigma not only reduces process defects and waste, but also provides a framework for overall organizational culture change.
Lean Six Sigma is a combination of two popular Continuous Improvement methods Lean and six sigma that pave the way for operational excellence. These time-tested approaches provide organizations with a clear path to achieving their missions as fast and efficiently as possible.
Learn how to streamline business processes, eliminate waste, and non-value adding operations, boost process efficiency and increase profitability.
8am - 6pm
October 21-22 & 28-29
February 17-18 & 24-25
The Six Sigma certification helps in validating professionals who are skilled in identifying risks, errors, or defects in a business process and removing them. It is one of the most notable ways on how to improve the quality of service within an organization.
Six Sigma certification offers a designed set of tools and techniques that help improve the processes within an organization.  One of these tools is DMAIC— Define-Measure-Analyze-Improve-Control technique as well as different scientific methods. The primary goal of certification is to validate individuals who possess skills needed to identify errors in a process and eliminate the.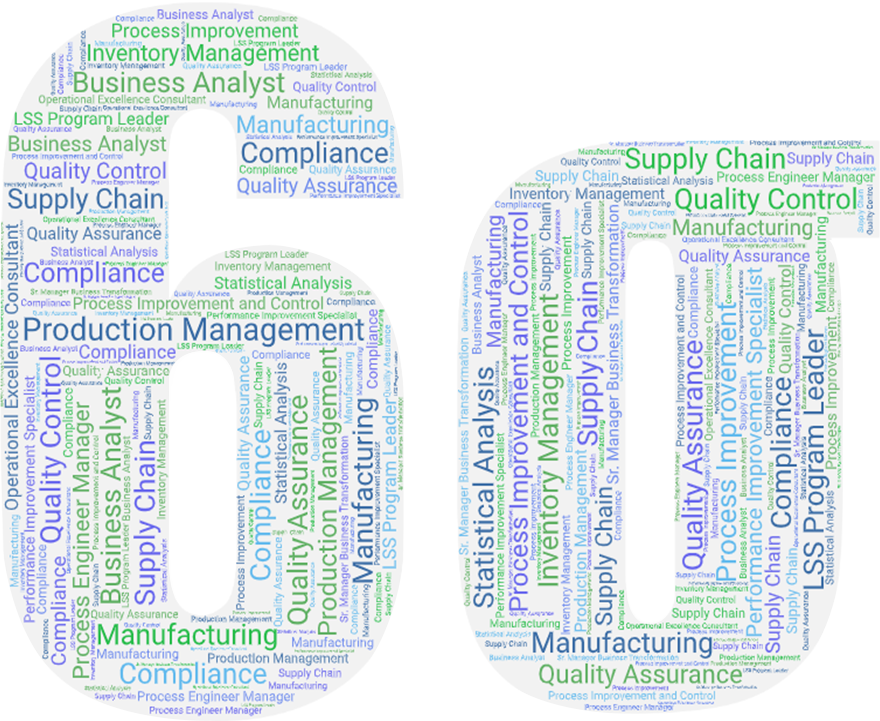 Learn Lean Six Sigma methodology and improve business process using statistical analysis.
Learn highly disciplined data driven techniques and new approaches to improve operational efficiencies.
Gain the knowledge and experience to help your organization sustain quality and compliance.
Upon completion professionals will be able to measure, quantify and illustrate the financial benefits of process improvement projects.
Belt Levels of Lean Six Sigma
LEAN Six Sigma certification is based on a belt system. Like the martial arts, Six Sigma grants various certifications at several levels. Each certification is suited to the employee's training, the level of expertise and time spent to work on projects.
This course is geared to the IASSC. It is also very comprehensive and designed to allow candidates to have the versatility of taking the test through either of the following 3 major globally recognized certification bodies:
IASSC (International Association for Six Sigma Certification)
ASQ (The American Society of Quality)
 CSSC (The council for Six Sigma)
Whether you are seeking to expand your role at your current workplace or are searching for a new career path, a belt in Leans six sigma will be the catalyst that propels your career into new heights.
of program participants earn their LSS certification.
of our graduates get job offers by a major company during or after the course.
of our students are highly satisfied with the quality of our instructors.
of our customers refer our program to friends, family, and coworkers.
What Makes SMLA's LSS Program Different
Learn from a master black belt and experienced LSS industry leader.
Flexible schedule: Weekend, weekday and online class options are available.
Robust training in green belt strategies, which is almost a Black Belt level.
Scholarships available for those who qualify (unemployed, underemployed, and veteran personnel).
Prepare for certification with real business case scenarios. SMLA graduates stand out from the crowd.
Comprehensive:

Modules study guides
Numerous Quizzes
Over 1,2000 exam prep questions
Challenging practice examples.
Step by step overview of DMAIC and LEAN processes.
Cross discipline curriculum, lab, supply chain, manufacturing, agriculture, medical.
Why You Should Learn With SMLA
Learn in your own style with a tailored educational experience
Become Lean Six Sigma Certified